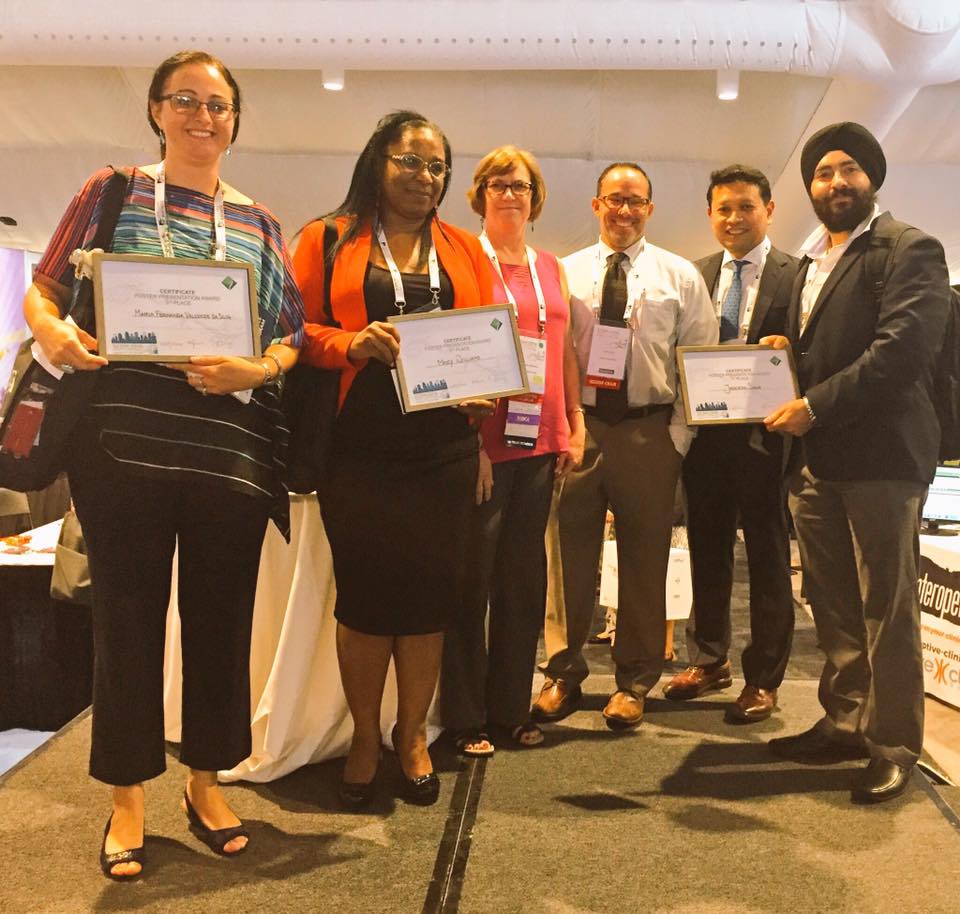 San Diego, CA-(September 12, 2016) – Waife & Associates, management consultants for clinical research, sponsored the Poster Session at the Society for Clinical Data Management Annual Conference this week. Senior Associate Steve Shevel was on-hand to present the awards for best Posters to the following winners:
First Place: Jaskiran Singh, NIH
Second Place: Mary Williams, Duke
Third Place: Maria Fernanda Valverde da Silva, Gilead
"It is a pleasure to personally present these awards to the outstanding work of these data management professionals," said Steve. "Waife & Associates has been sponsoring these Awards since their inception as one contribution to the development of the data management community and its professional standing."   
About Waife & Associates, Inc.
Waife & Associates, Inc. was established in 1993 to help clinical research companies build competitive advantage through process improvement and technology adoption. Headquartered in MA, U.S., it applies senior domain expertise to provide pragmatic solutions to common operations challenges. For more info, visit http://www.waife.com/